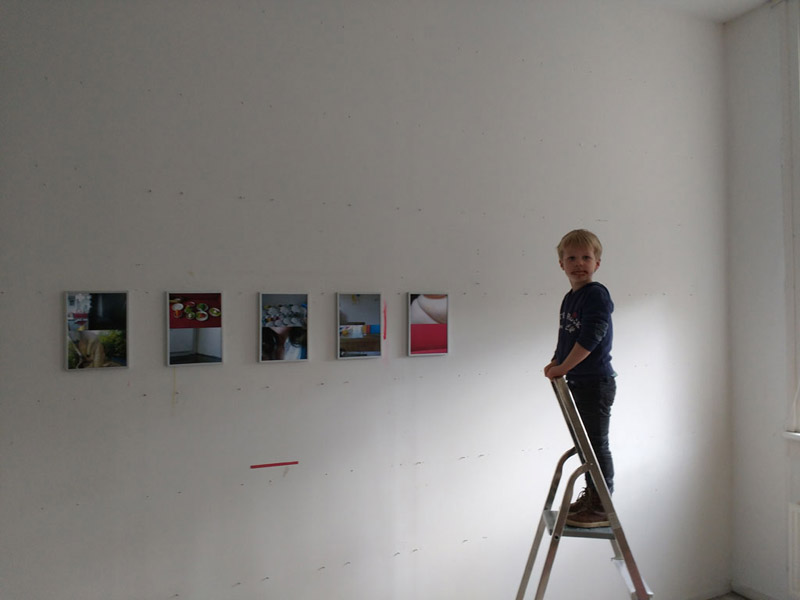 Eerste solo show van Alt Bosch (Rotterdam, 2011), de serie Alt Tag=Untitled en de serie Bosch Park Tilburg.
Opening vrijdag de dertiende(!) Verder nog te zien zaterdag 14 en zondag 15 mei op afspraak.
Met op Vrijdag 13 mei 20:30 uur Jeroen Bosch in gesprek met Mariette Dölle.
Mariette Dölle was de afgelopen tien jaar artistiek directeur van TENT Rotterdam en is de nieuwe directeur van museum Kranenburgh in Bergen.
Een informeel gesprek over haar drijfveren, de liefde voor de kunst, over haar persoonlijke hoogtepunten in tien jaar TENT. Over de weerbarstigheid van het spraakmakende en fantasievolle Rotterdamse klimaat. Hoe kijkt zij naar Rotterdam nu ze er weggaat? En over museum museum Kranenburgh natuurlijk.
Deur open 20:00 uur. Aanvang 20:30
Tevens bij All-Together-Now:
Creating Product: During the performances artists work towards an object that counts as a relic of the performance as it was held in the gallery. The documentation of the performances is concentrated in objects that will be on view during the exhibition.
Met: JODI/Abner Preis/Ide Andre/Robbert Weide