Rare and special books of more than 100 individual artists and 12 stand holders (publishers and magazines) with individual tables.
The WBM will be the perfect opportunity to browse through, buy or exchange rare art books.
Located on the fifth floor of Re:Rotterdam Artfair, Blaak 16-18, Rotterdam.
Open:
Thursday 6 Feb: 16-22h
Friday 7 Feb: 11-22h
Saturday 8 Feb: 11-21h
Sunday 9 Feb: 11-18h
This 4th edition of the WBM during Art Rotterdam will take place at a new and exciting location, the Re: Rotterdam Art Fair at Blaak 16-18, Rotterdam (next to Willem de Kooning Academy, close to station Blaak). Last year, the Re: Rotterdam Art Fair had its successful premiere as a side programme of Art Rotterdam. It focused on solo presentations of more than 175 individual artists, and managed to draw more than 9000 visitors. This year more than ever, the WBM will be the perfect opportunity to browse through, buy or exchange rare art books.
For more information about Re:Rotterdam, please visit www.rerotterdam.com
Book stands:
Studio 3005, Onomatopee, Meneer Malasch, Extrapool/Knust, Dichtkunstkrant, Les Editions Horror Vacui – Paris, Calcite Revolt, Dutch Art Institute, Koninklijke van Gorcum, Sea Urchin (Sat / Sun) Elisabeth Tonnard (Sat), Autres Directions (Sat)
Books from Publishers:
FW: Photography, Alauda Publications, HEDEN Den Haag, The Eriskay Connection, Satellietgroep.
Books from artists / designers:
Maike Hemmers, Amanda Baeza, Aline Baggio, Teun de Graaf, Koen Taselaar, Jan Dirk van den Burg, Roos Wijma, Ton Kraayeveld, Sara Glahn, Eva Olthof, Michiel Burger, Frans van Lent, Ola Lanko, Antje Peters, Reinaart Vanhoe, Ted Oonk, Bas Fontein, Jeffry Koopman, Eva Schippers, Kim Boske, Anna J. van Stuijvenberg, Misha de Ridder, Ans Verdijk, Maarten Boswijk, Sanne van den Elzen, Niki Palmen, Marius Moldvaer, Lena Hesse, Zoe Giabouldaki, Ola Rindal, Charlotte Tasma, Peter Giljam, Casali+Roubini, Ans Verdijk, Freek van Arkel, Loréne Bourguignon, Ivo van den Baar, Christine Meindertsma, Maarten Boswijk, Sanne Kabalt, Chantal van Heeswijk, Marije de Wit, Loes Verstappen, Jack Segbars, Ingeborg Entrop, Erwin Pols, Liesbeth Touw, Nieuwe Vide, Anna Hoetjes, Marenne Terlingen / Pieter Vandermeer, Carina Hesper, Appendix Grafiek, Mariska van Zutven, May Johanna Heek, Dorien de Wit, Silvia B., Sylvana Lansu, Vicente Fita Botet, Xandra Nibbeling, Daria Scagliola, Noor van der Brugge, Roos Hoffmann, Antoinette Nausikaa, Kim Bouvy, Hanneke van der Werf, Johan Kleinjan, Andrea Stultiens, Maria Russo, Maja Bekan, Don Sars, Sannetje van Haarst, Philip Tomaru, Marije de Wit, Martin Masetto, Eugenie Bakker, Jan Adriaans, Yvonne Lacet, Laura Abbink, Michael Anhalt / Maaike Eggers, Marjolijn de Wit, Gyz La Rivière, Sarah Carlier, Rob van de Werdt, Ksenia Galiaeva, Rob van Hoesel, Esther Kokmeijer, Johan Nieuwenhuize, Femke van der Stoep, Esmé Valk, Jeanne van Heeswijk, Böhm / Kobayashi, Kathelijne Roosen, Jeanne van Heeswijk, Camiel Karstanje, Christina de Vos, Raoul Kramer
Performance 'The Sorry Scriptorium' by Willum Geerts in regular intervals
Daily book sessions at 16h.
Some books from artists and guests from Het Wilde Weten:
Big Words | Koen Taselaar
Repeating the Archive | Eva Olthof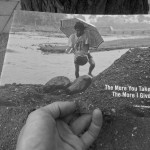 Esther Kokmeijer | The more you take, the more I give
Kim Bouvy | Phantom City
Antoinette Nausikaa | A way of getting closer, Issue #2 Winter 2012/2013
Esther Kokmeijer & Gerben Kokmeijer | BOOM#001
Jan Adriaans | Garage
See all:
wildeboekenmarkt.nl
WBM 2013 is supported financially by Het Wilde Weten, Stichting Centrum Beeldende Kunst Rotterdam and Jaap Sleper (Re:Rotterdam)