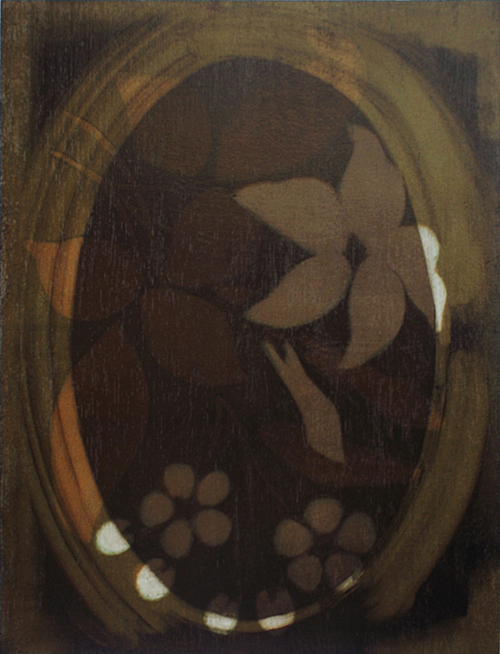 Opening zaterdag 7 januari 21:00 – 00:00
Tevens Nieuwjaarsborrel / New Year reception Het Wilde Weten.
Inkom vrij/komt allen/wees welkom
(Malerei 5 met Marcel Swint is ook zondag 8 januari geopend van 13:00 – 17:00.)
De onderwerpen in het werk van Marcel Swint (Groningen 1975) komen uit het verleden; verdwenen bouwwerken, rijtuigen, (graf) ornamenten en uitheemse planten zoals die vroeger werden verzameld en tentoongesteld. Verstuurde ansichtkaarten en kabinet foto's uit de 19e en het begin van de 20e eeuw dienen als bron voor zijn schilderijen.
Swint is geïnteresseerd in zaken waarvan slechts indicaties over zijn en welke balanceren op de grens van aan- en afwezigheid; het tastbare object is verdwenen maar op een andere manier toch aanwezig. Gaten, schaduwen en silhouetten zijn voorbeelden van deze "afwezigheden" maar ook veel schilderkunst bevind zich op dit snijpunt; een schilderij dat functioneert als venster is een object maar suggereert ruimte en creëert eenzelfde tegenstrijdigheid in aan- en afwezigheid.
Deze fascinatie vertaalt zich ook in zijn wijze van werken. Swint brengt transparante verflagen aan waaruit hij de onderwerpen weg veegt.
Op deze wijze schemeren de onderwerpen door elkaar als projecties en roepen associaties op als herinneringen en spookbeelden. De verflagen werken als schaduwen en de onderwerpen zijn zichtbaar maar feitelijk afwezig.
////
The subjects in the work of Marcel Swint come from the past, lost buildings, carriages, (tomb) ornaments and exotic plants such as those were previously collected and exhibited. Sent picture postcards and cabinet photographs from the 19th and early 20th century serve as a source for his paintings. Swint is interested in issues of which only indications remain and which balance on the edge of presence and absence. The tangible object has disappeared, but otherwise still present. Holes, shadows and silhouettes are examples of these "absences" but also painting is often located at the same intersection. A painting which functions as a window is an object, but suggests space and thus creates a similar conflict in presence and absence.
These fascinations are translated in his working methode. Swint works with transparent paint from which he wipes away the subjects. In this way the subjects appear through eachother as projections and evoke associations such as memories and specters. The layers of paint function as shadows while the subjects are visible but actually absent.