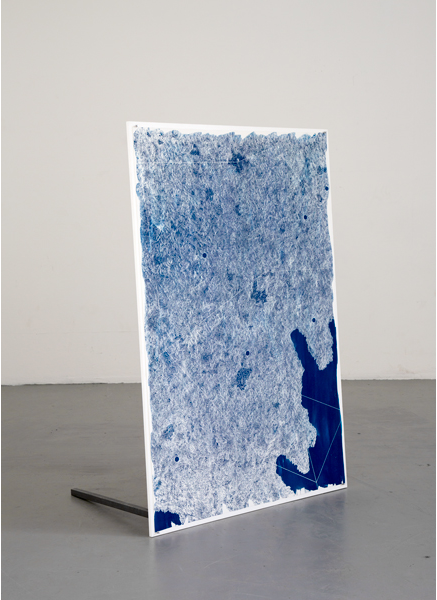 TIRELESS LINE
Exhibition & Symposium
Opening Thursday 21 June at 7pm at
HET WILDE WETEN
Robert Fruinstraat 35
3021XB Rotterdam
Wouter Venema (NL), Isabell Schulte (DE), Christian Pilz (DE), Alexandra Roozen (NL), Marc Nagtzaam (BE), Bas Ketelaars (NL), Kim Habers (NL), Hannelore van Dijck (BE)
Within the practice of contemporary art, the medium of drawing is used in it's full breadth. From concept sketch to miniature; from installation- to performance drawing. Characteristic for the medium is the direct connection between eye and hand: the shortest route/way between idea and execution. Within this connection, a space for fragile and intuitive forms of expression can establish, that carries a moment of physical awareness. Lines form traces that are difficult to erase. They offer an excellent opportunity to work in a process-oriented manner, to integrate mistakes and merge making and thinking.
The exhibition brings together six artists who use the repetitive and process-oriented qualities of the medium in particular. Not the fast line but a form of patient repetition stands in the foreground. Instead of forming narratives by figurative elements, structures are constructed that make the process behind the drawing visible, and reflect a personal experience of space and time.
A symposium will be held alongside the exhibition. Here different aspects of the medium of drawing are illuminated and discussed on the basis of the artistic positions of the participating artists. How does contemporary drawing relate to other artistic media? Is the duration of the production and the experience of concentration a goal on itself? How does the everyday practice of the artist stand in relation to the increasingly complex, accelerating society we live in?
Opening hours:
fr. 22.06 12pm – 8pm
sa. 23.06 12pm – 8pm
su. 24.06 12pm – 4pm
Symposium:
sa. 23.06 12pm – 3pm (there will be lunch and drinks!)
We're looking forward seeing you Rotterdam!
WO MEINE SONNE SCHEINT
Beatrijs Dikker & Bas Ketelaars
We thank Elise Mathilde Foundation and Goethe-institut Rotterdam for supporting this exhibition.
(Image by Wouter Venema, Still of One to One, Cyanotype on paper, wood, steel, 2015)